Pet Dinner Bell
Regular price
Sale price
$15.99
---
If you order within
Arrives by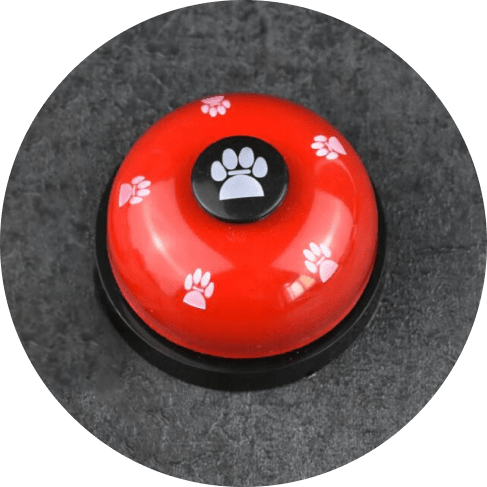 A fun and safe interactive bell for your friend!
Perfect tool to train your pet
With clear communication you can strengthen the bond between you and your pet to live happily together. No need to install, just place the doorbell anywhere flat. Easy to teach your puppy or kitten to touch the flat button with their paw or nose to sound.
Pet bell characteristics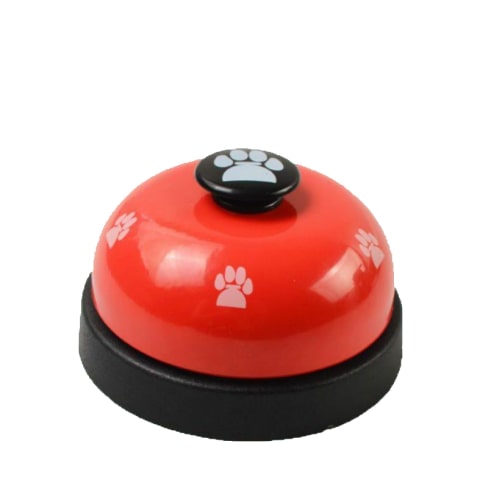 Item details
Made out of high-quality materials that are safe for pets. The base is constructed from plastic with a metal coverage and a plastic button. Color: red. Size: 2.8" x 2".
Easy to use
Teach them to ask for a meal in a fun and entertaining way. With this simple and easy-to-use pet dinner bell you'll be able to train your pets and strengthen their interest in exercises.
A great training toy for your pet
Looking for a way to teach your pet how to politely ask for a meal? There is no simpler solution than to train your pet with a dinner bell. You get to experience a quality fun time training your pet and build a connection with them, as well as help stimulate their brain activity. Besides, you create a chance to experience lots of memorable moments with your furry pal.
Everything is as described, very satisfied with the purchase. My 5 months old puppy understood what to do with the bell already on the first day.

Excellent. The sound isn't that high, so it's not terrible for pets. The button is sensitive and sounds with a soft touch of my cat's leg.

The bell is amazing, works well. Paint is good and doesn't chip off immediately after scratches. Recommend

The call is very cool! Reacts to the easy touch, ringing, neatly executed. The cat learned to ring in 30 minutes))

The sound of the bell is like a bicycle, only quieter. It remains to teach the fluffy cat to ask for food)))

great little bell, use it for my dog to ask to go outside for toileting, he can easily push it at 7months

Great call. I plan to use it not only for training the dog, but also to call my husband when sick))

My dog very quickly learned how to use it) asks for food now only this way! Recommend!

Everything is fine... I recommend, our dog learned to use it immediately :-)

The quality of the bell is excellent, but the dog is afraid of it

Best gift for my cats, very good quality, I recommend 100%

Good quality and sound is loud enough. I really like it

For my cat it's too big, it misses the button sometimes.

Very good product works great! Thank You!

Seems very easy to use for a small dog.